Task Forces & Initiatives
Task Forces
Healthy Adams County maintains many task forces, coalitions and committees under its umbrella that address the priority health and human service needs in our community. Many of the groups were formed as a direct result of needs identified through Community Health Needs Assessments that have occurred almost every three years in our county since 1996.
Find our complete Task Force and Committee meeting schedule here.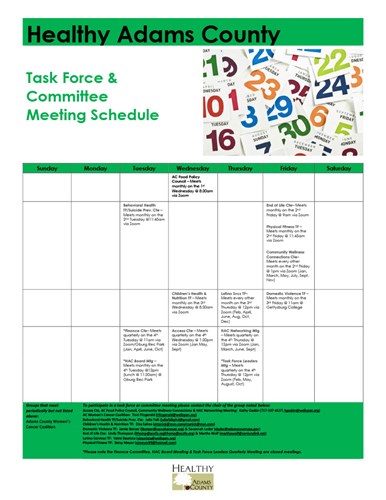 Other Initiatives
Community Wellness Connections (CWC)
Community Wellness Connections is a volunteer partnership between community organizations in Adams County, Pennsylvania, that are committed to health and wellness focusing on mind, body, spirit and community.
To learn more about Community Wellness Connections please visit www.adamswellness.org.